,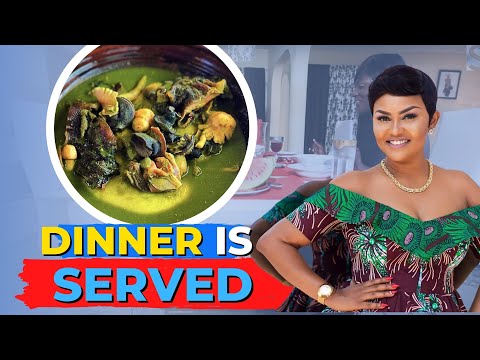 Nana Ama Mcbrown yɛ woana?
Felicity Ama Agyemang yɛ Nana Ama Mcbrown. Felicity Ama Agyemang yɛ dasanyi. Ɔ yɛ baa.
Ne man yɛ Gaana. Sera Gaana.
Ne kurowmu yɛee Kumasi. Sera Kumasi.
Hɔn agya yɛee Kwabena Nkrumah.Ne maame yɛee Cecilia Adzanim Boateng.
Nana Ama Mcbrown ne awoda no yɛ Wukuda. Difuu da 15, afe 1973.
Nana Ama Mcbrown yɛ woana?
Nana Ama Mcbrown yɛ dasanyi pa.
Nana Ama Mcbrown yɛ yikyerɛ.
Ɔ dɔ Abibir. Ɔ kan da biara.
Yɛ dɔ Nana Ama Mcbrown.
The long read
Nana Ama McBrown is a Ghanaian actress. She found mainstream success following her rousing performance in the Twi-Language movie Asoreba. Asoreba is often cited as the movie that ushered Twi-language Ghanaian movies into the mainstream. A fact that is attributed to Nana Ama's performance in the film. Although often overshadowed by her English-speaking counterparts across West Africa, Nana Ama, in recent years has gathered a strong loyal following of her own among Ghanaians.
Early life
Nana Ama was born in Kumasi, Ghana. Nana Ama's mother, Cecilia Adzanim Boateng, and her father Kwabena Nkrumah, divorced when Nana Ama was young. With her father gone and her mother unable to take care of her and her six other siblings, Nana Ama together with her siblings were adopted by Kofi McBrown and her aunt, Madam Betty Obiri Yeboah. As a result, Nana Ama considers her childhood to have been difficult.
Along with her six siblings, Nana Ama grew up in Kwadaso, Kumasi with her aunt, and her adopted father. To this day, she considers her aunt her 'real mother'. She has said in interviews that she does this in gratitude to her aunt having provided her with a stable and caring home.
Nana Ama attended Peters International school, moved on to Melesota International and then to Central International. She continued to Kwadaso L.A. J.S.S, completed and went to Prince of Peace Secondary School all in Kumasi. Later, she attended the College of Business intending to become a secretary.
Career
Mainstream success
Nana Ama essentially stumbled into acting. She answered an auction call on the radio by Miracle Films and was hired to do costuming instead. However, on the set, Nana Ama was able to snag the lead role after the director, Samuel Nyamekye, felt that she was better suited for the role. In 2001, her first movie That Day, was released launching her career.
Her performance in That Day opened the floodgates to choicer roles, landing her a spot on the TV Series Tentacles.
In 2007, the movie Asoreba co-starring Agya Koo and Mercy Aseidu, turned Nana Ama into a household name. Since then, Nana Ama has slowly built a strong following by releasing a slew of critically-acclaimed movies.
Personal life
Nana Ama has been linked to Omar Sheriff Captan, her co-star in a number of movies, although both have continually denied any romantic attachments.
In 2004, Nana Ama McBrown was engaged to Okyeame Kwame, a Ghanaian musician. In the course of the year, the pair was seen traveling together all over Europe and America promoting Okyeame Kwame's solo release. While there, Nana Ama took the opportunity to audition for a slot in an African American documentary in Los Angeles, California. The pair later split in early 2005.
On 15 July 2007, Nana Ama was enthroned as the Nkosuohemaa (or ceremonial queen-mother of development) of Assin-Basiako near Assin-Fosu in the Assin North District of the Central Region, Ghana.